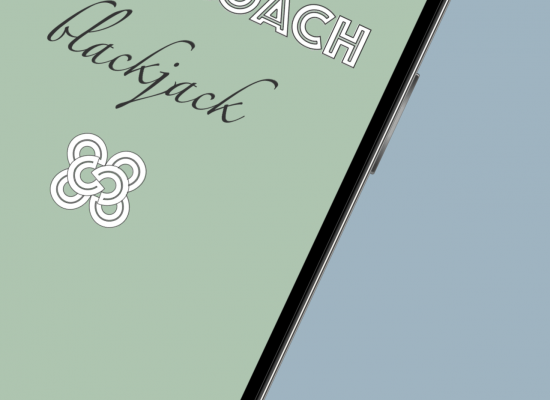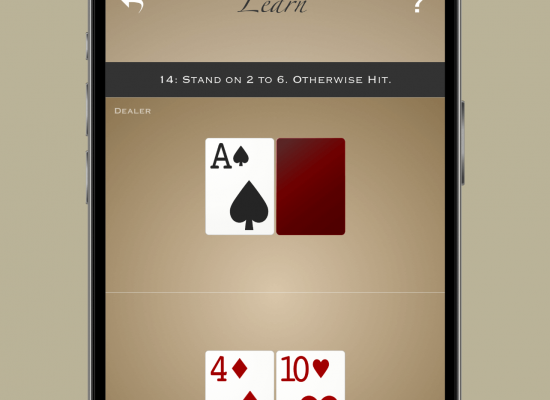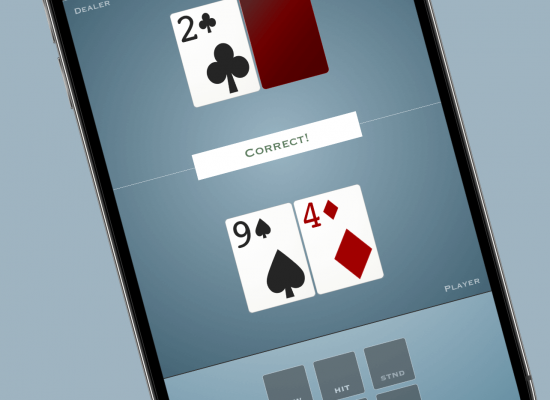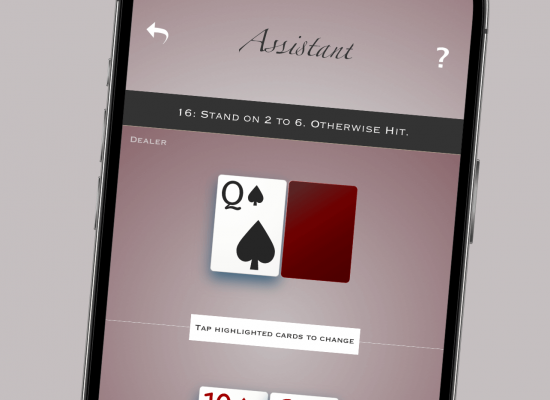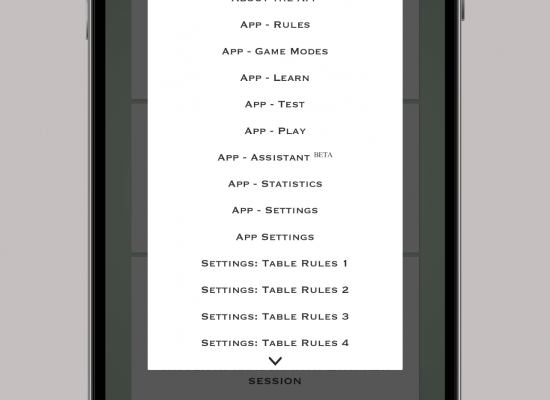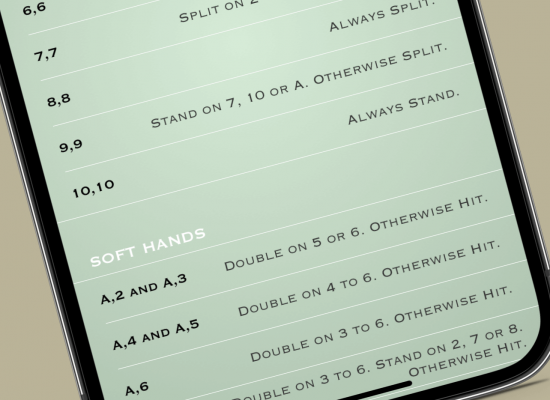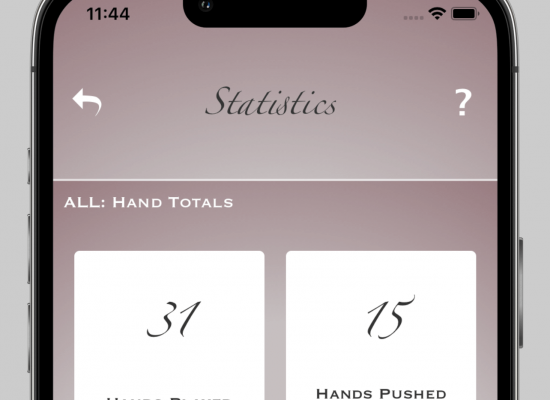 Blackjack by Card Coach is a beautiful application designed as a learning tool for all players, from beginner to expert.
This app will teach you everything from the basics of the game, how and why to memorize the crucial rules of basic strategy, all the way through to key tactics for reducing the house edge and the impact of varying table rules.
Use the new Assistant mode to choose your own hand combination, see the correct basic strategy rule for it, then play out the hand as many times as you like.
Blackjack by Card Coach also provides detailed insight into your game success rates and the impact of basic strategy on your overall results via a dedicated Statistics area.
We are a digital studio founded on the desire to create interesting, beautiful apps and games that we actually want to use.
We love challenges and we love to create.